Water settling drum production and delivery
15 August 2017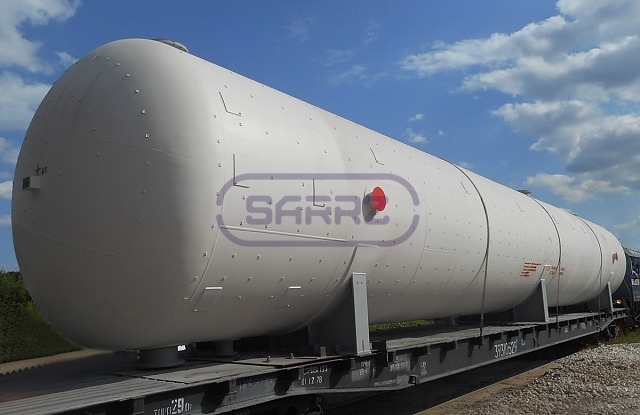 Saratov reservoir plant manufactured and shipped a 200 m3 water settling drum, which is designed for water cleaning, produced from water-supply well. The capacity is up to 250 m3/h at operating pressure 1,1 MPa.
The drum is made of steel 09G2S, which allows to operate equipment with highly corrosive environments. The thickness of the shell and bottoms was calculated taking into account the corrosion allowance of 3 mm.
Heat insulation and electric heating are provided in the drum. Thermal insulation is made of basalt rock wool and galvanized sheets. The inner surface is treated with an anticorrosive composition Hempadur 17634.
In accordance with Customer's requirements there are manholes, fittings and nozzles for water inlet and outlet, for level gauge, temperature gauge, pressure gauge, safety valve, alarm system top level, residue discharge, ventilation and steaming.
Overall dimensions of the 200 m3 water settling drum: diameter 3400 mm, length 23170 mm, height 4420 mm. Delivery of the oversized water settling drum to the operating site was carried out first by the vehicle to the railway platform, then by rail.
To calculate the cost of a 200 m
3
water settling drum manufacturing, You may call at
+7(8452)250-288
or email .