Vertical tank with protecting wall to Norilsk
10 September 2021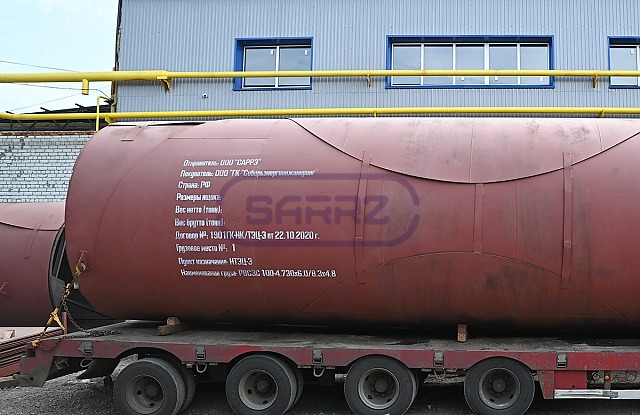 SARRZ manufactured a vertical steel tank with a volume of 100 m3 with a protecting wall for the production facility of Krasnoyarsk Territory. Vertical tank is designed for diesel fuel storage. The tank is made of 09G2S steel grade with a thickness of 5 mm. The erection method - the rolling method.
Delivery to the facility was carried out by road.
Scope of supply included the maintainance equipment: breathing valves and other types of valves, sampling apparatus PCR, a weather shield, etc.
The overall dimensions of the vertical steel tank VST-100 after the erection: diameter 4730 mm, shell height 5960 mm.
Overall dimensions of the protecting wall of the tank: diameter 8300 mm, height 2968 mm.
In order to calculate the cost of the vertical tank call the Plant at
+7(8452)250-288
or send technical requirements to the necessary equipment to e-mail