Vertical tank 2000 m3 manufacture and erection
26 April 2014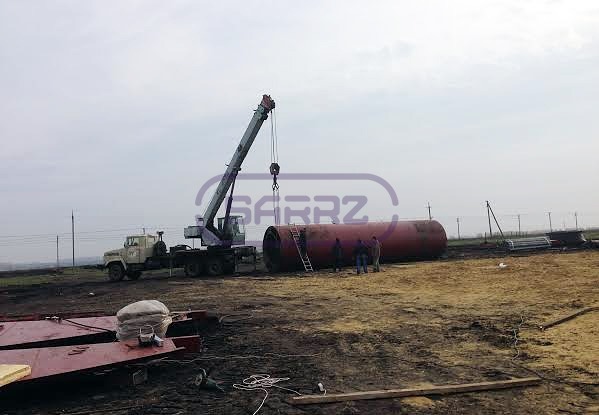 The Saratov Reservoir Plant has manufactured vertical steel tank RVS-2000 m3 for light oils storage.
The specialists of the Plant also delivered the tank to the construction site.
The tank with the volume of 2000 m3 was manufactured by rolling-up mathod. On a construction site rolled tank (the shell and the bottom) was unrolled and erected, a ladder and a service platform and thermal insulation were fixed.
The outer serface was painted in a color chosen by the Customer.
In order to require the quotation of vertical tank manufacturing and erection, call at
+7(8452)250-288
or email .