Hot water tank supply to Surgut
19 December 2019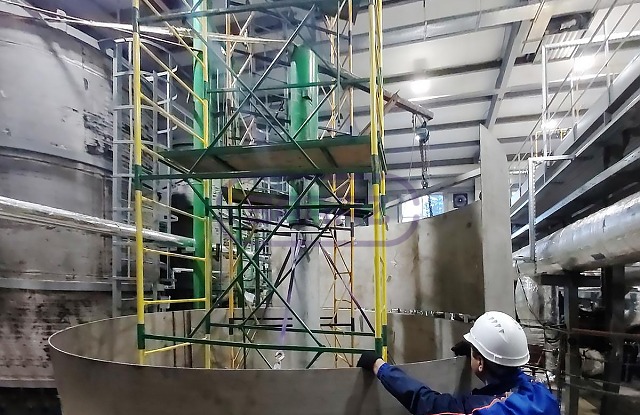 Hot water storage tank with a capacity 100 m3 was manufactured for a stationary boiler house in Surgut. The tank is designed for storing hot water at a temperature of + 75°C.
The main metal structures are made of stainless steel 12X18N10T, the shell thickness is 5 mm. As anticorrosion protection, 2 layers of chemical-resistant highly structured coating BEP-M will be applied to the inner surface. Pressure sensitive adhesive based on foamed polyethylene Penofol 2000 type C will be used as insulation.
The tank for hot water storage will be installed vertically inside the boiler room using a plate-by-plate method. So the delivery of the hot water tank was made with a set of separate rectangular blanks. After installation, the height will be 7000 mm, the diameter - 4201 mm.
To calculate the cost of the hot water tank call the Plant at
+7(8452)250-288
or send technical requirements to the necessary equipment to e-mail .